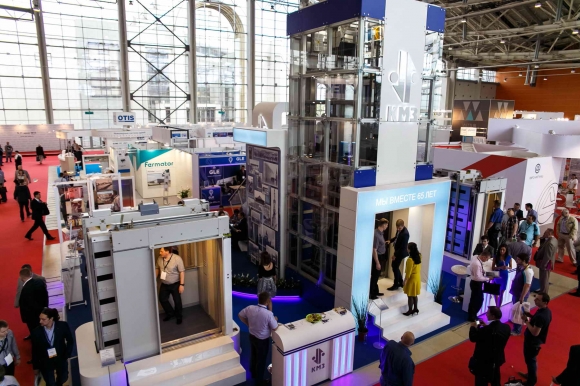 The international exhibition Russian Elevator Week 2021 opens in a few days. Just recently, the Regulations for the Competition have been approved. The Competition is traditionally held by the National Elevator Union (NEU) during the exhibition. It aims to show the latest trends in the elevator industry, promote new technologies, products, and services.
2021 is the Year of Science and Technologies in Russia. Besides, technologies are essential to all branches of the national economy. So the main themes of the competition are safety, quality, technologies.
There are 10 competitive nominations. Winners in the three of them:
1. Best Elevator for Building Construction and Reconstruction;
2. Best Elevator Replacement for Overhaul Programs for Apartment Buildings;
3. Modern Solutions for the Elevator Industry and Transport&Lifting equipment will win the Grand Prix.
"This year we had to shorten the list of nominations for the competition because many foreign manufacturers will miss the exhibition due to the pandemic," explains Petr Kharlamov, coordinator of the NEO competition committee. "We also removed the import substitution nomination. We are still thoroughly discussing it. However, we added the following nominations: 'Safety, Labor Protection, and Qualification Assessment' and 'Partnership and Cooperation'. The nomination 'Best Units and Equipment for Vertical Transport' will be interesting to manufacturers. They will also demonstrate their skills in manufacturing lifting equipment for low-mobility groups, dispatch control systems, and elevator control systems."
The competition committee has started to work and awaits applications. Learn more about the competition on the official website of the Russian Elevator Week.
Source: ancb.ru